Long-running musicals are well sought-after in the UK, the US and Korea; will they be appreciated in Hong Kong as well? The youngest musical playwright in Hong Kong, 24-year-old Tom Chan, who will debut the first made in Hong Kong long-running Cantonese musical "Our Journal of Springtime the Musical" on 1 September, says, "My dream is to create a long-running musical production in Hong Kong, and, to make musicals a part of Hong Kong's mainstream culture."
Making musicals mainstream
Tom has been in love with the theatre since young. He started as a child actor in musicals and soon became a theatre director at 15 years old, when he put on the timeless "Grease" in Cantonese at Sai Wan Ho Civic Centre. A year later, he established Boom Theatre and was granted – for the first time in the world – the rights by Metro-Goldwyn-Mayer to perform the Cantonese version of "Singin' in the Rain". Tom translated the entire script and wrote the Cantonese lyrics for both musicals. When he was 21 years old, he took up the director role for renowned singer George Lam's theatrical concert "LAMUSICAL" in Hong Kong Coliseum and his touring concerts in Foshan, Guangzhou and Macau. This year – at the blooming age of 24 – he brings our city's first long-running musical "Our Journal of Springtime the Musical". Taking on the roles of screenwriter, composer, lyricist, director and producer, Tom's production has been a fruit of talent, passion, hard work and support from industry giants including but not limited to the Vice Chairman of Emperor Group Alex Yeung, cross-media creator Lawrence Cheng and renowned musical actor Gary Tam.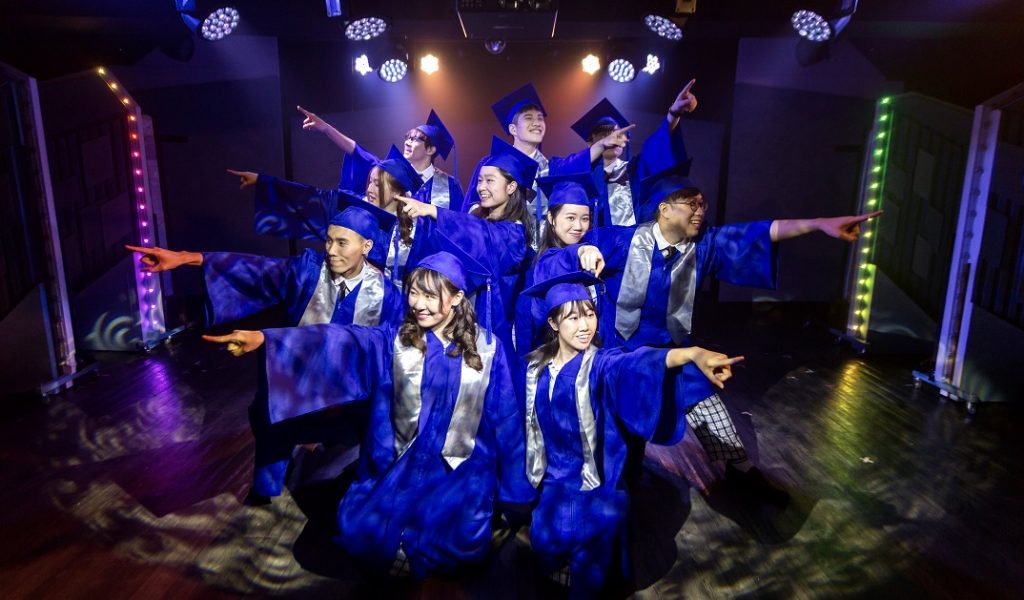 Tom says, "Hong Kong has many strengths as an international city, yet arts and culture are still considered alternative entertainment. I believe there is room for long-running musicals in our city. All we need is someone to take a leap of faith. Having a place where Hongkongers can enjoy musical productions anytime they want is a giant leap towards making musicals a fabric of not only mainstream culture but also our everyday lives." It was in 2015 that the idea of making a long-running musical first came to Tom's mind, yet the path of realizing it was a bumpy one, including serious deficits in his earlier productions. It took him a total of seven years in doing extensive research, searching for an affordable venue that fits his requirements on the location and size, and pitching to investors. Tom is well aware that dreams cannot be fueled by passion alone, and he must tackle practical challenges such as ticket sales and possible deficits. "I cannot control the box office or how the market would respond to long-running musicals. All I can do is to give the best of myself." The musical is also enhanced with a myriad of promotional strategies, such as inviting famous actors on set, introducing alterations to the performance, or changing to another production when necessary. "If this is proven to be successful, we will consider launching another longrunning musical at a different location." On top of a grand vision, Tom's exceptional practicality, maturity, diligence and attention to detail are key to his success.
The pursuit of dreams
From 2018 to 2020, "Our Journal of Springtime the Musical" enjoyed 57 full-house performances. Tom's talent left great impressions on the likes of Vivian Chow, Lawrence Cheng, Sally Yeh and Kearen Pang. Originally, he had in mind a teen musical with a similar story to "You Are the Apple of My Eye" and "Our Times" but soon realized he could expand his themes to include parent-child relationships and education-related topics. "Some of my friends are struggling with pursuing their dreams. These are commonly seen challenges, regardless of age. My musical sheds light on these issues in a light-hearted way that, I believe, is more appealing to the public." "Our Journal of Springtime the Musical" was written when Tom was studying his bachelor's degree in drama and philosophy. Parts of the play are based on true stories. The character played by actress Ezen To, for instance, was inspired by the story of his secondary school friend. Like the characters they play, the actors are also pursuing their dreams by participating in this musical. Tom is grateful to work alongside people who share the same vision. "My actors come from different backgrounds; some had theatre experience as children and are now picking up where they left off. One of them is a psychologist who moonlights as an independent singer. We have all given up a lot to participate in this production." Their passion resonates with that of the characters, making the performance even more convincing.
The fourth performance of "Our Journal of Springtime the Musical" is just around the corner. Tom says his production is just one of many crucial steps towards his dream. While this script is meaningful and could be interpreted differently every time the curtain rolls up, Tom still hopes to surprise his audience with new elements. Nonetheless, he admits that the creative freedom for adjustments – whether it be the song arrangement, props, choreography or production – is diminishing as the performance count increases. "Long-running musicals require the whole team to commit to performing every night for a full year; it will be a great challenge to maintain the same level of passion and energy."


Preserving Cantonese and promoting local culture
The music video of the theme song in "Our Journal of Springtime the Musical" is available on YouTube. The magic of its Cantonese lyrics is the reason why the song is so catchy. Globally, there are more Cantonese speakers than Korean speakers. As South Korea is now staging 20 Korean theatre productions and musicals every day, Tom believes a long-running Cantonese musical is feasible. Although Tom has never learnt proper songwriting techniques, he is intrigued by languages, especially the ever-changing Cantonese dialect. During the writing process, Tom took the nine tones of Cantonese into consideration and took reference from the writing techniques he had learnt from foreign musicals. "When it comes to lyrics of musicals, context is an essential element. I watched many musicals when I was in the UK, and spent a lot of time studying the English lyrics, thus figured out how to create Cantonese lyrics with context in my musicals. Unlike those of pop songs, musical lyrics not only illustrate emotions but also describe events, thoughts and dialogue. Musical lyrics should rhyme and complement the plot, the characters' personalities and the overall tone and style of the songs. For instance, colloquial speech may not be the right choice for ballads. On top of grasping different song genres, I must consider the characters' mental states too: how would they express themselves verbally in their states of mind?" Tom has no plans to translate the musical to other languages at the moment. Non-Cantonese speakers can refer to the subtitles shown on the screens during the performance.
Is age an issue?
While everyone is amazed with how young this talented musical playwright and director is, Tom has never regarded his young age as an advantage. Having risen to the director chair at merely 15 years old, he has been through a fair number of ups and downs. "Someone will always judge you based on your age. I like to reflect upon myself and improve for the better from their constructive criticisms. I make up for my young age with a diligent work ethic and extensive preparation." Albeit stressful, Tom is grateful for the dedication of all his staff and actors, whom he assures with thorough preparation in every show. The decision to turn "Our Journal of Springtime the Musical" into a long-running musical is far from being a commercial one as it does not bring much revenue. In fact, Tom's sponsorship proposal was rejected by several entertainment companies. He says, "My sponsorship proposal was partly inspired by my master's paper, which studied the feasibility of organizing long-running musicals in Hong Kong. With data on investments and revenue budgets, I went door to door asking for money from various entertainment firms. Convincing any business to invest in a novel idea is a difficult feat. After countless rejections, I finally received support from my co-producers Emperor Group, L's Fine Arts Production Limited and ONEvent Productions Limited to create Hong Kong's first long-running musical." When asked how he won over more seasoned professionals in the industry, he humbly responded that he tried his best. "I did my research and wrote a proposal explaining clearly why I wanted to bring this project to life. I would like to think that I was able to give my investors confidence by being able to answer their questions, be it about finances or vision. On top of preparation, communication skills and empathy are key. It is really a matter of being considerate and thoughtful to some extent."
Undue support from his parents
The support and guidance of Tom's parents – who he describes as his friends and mentors – have been paramount to his achievements today. "They have encouraged my every endeavour as long as it is not criminal." Tom's parents have never forced him into doing anything he does not enjoy; they only ask that he does not give up easily. The critical thinking skills his parents instilled in him have affected his every decision in life: "They always give the best advice during my milestone moments. When I had to select a university major, for instance, they analyzed with me the pros and cons as well as the prospects of studying drama. I still ask for their advice about my work since they have worked in big corporations for years and have a lot of insights into the administration and operations of a company. They always provide the best for me to flourish." Tom is thankful for his parents' support: "During rehearsals, I often stay out until 3 or 4 am. They never complain and would even get up from bed to cook me a midnight snack. Their support comes in actions."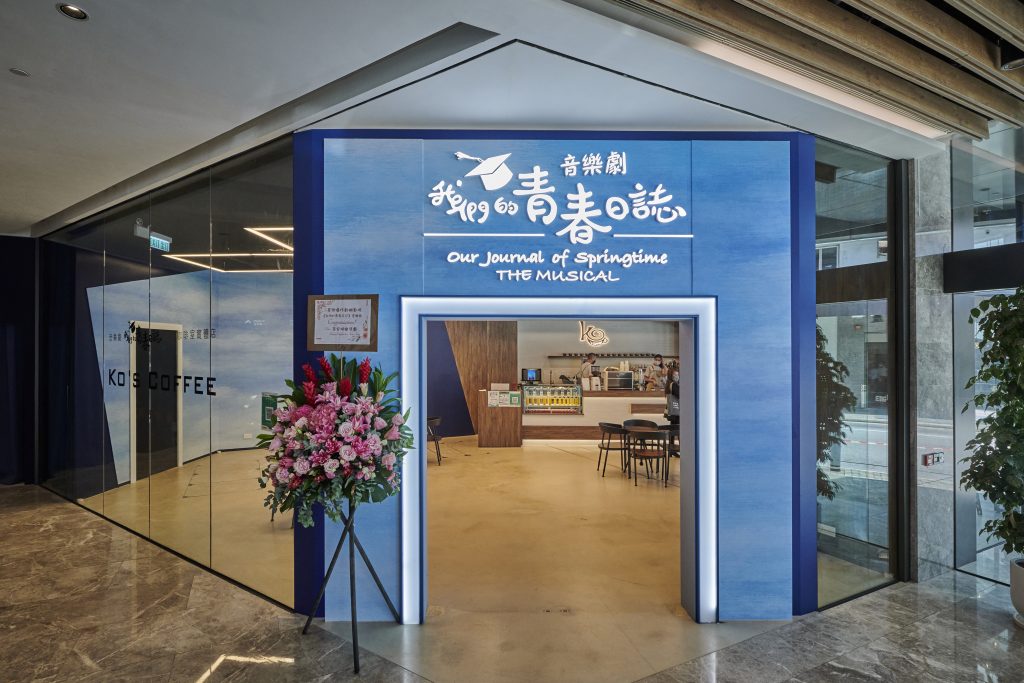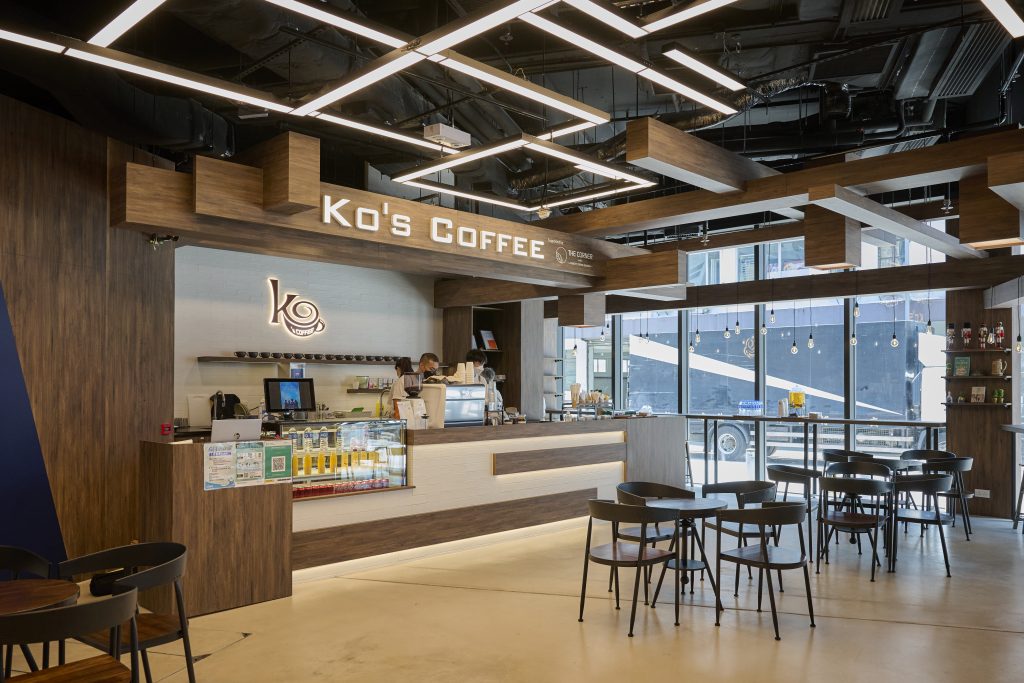 "Our Journal of Springtime the Musical" features a famous, power-hungry educator who aims to become an emeritus principal of a school with high university acceptance rates among her student body. She puts her top Form Six students under intensive training. Yet, the students' dreams and pursuits in life contradict her values. Eventually, the students rebell against the principal. Just when she thinks she has hit rock bottom, she encounters her first love who lives a simple but happy life. She starts to question her own life choices. Ko's Coffee, a fictional café in the production, comes to life with the support of the Corner of the Hong Kong Arts Centre. The menu echoes the storyline, featuring items like Vision Coffee, Regret Americano, Oolong of Youth and more.