24-year-old Vivian Ma was an elite member of the Hong Kong Cycling Team, who partnered with Sarah Lee and Li Yin Yin at various cycling competitions, achieving outstanding results, such as winning a silver medal in the women's team sprint event at the 2017 Asian Cycling Championships and the 2018 Asian Games, as well as a bronze medal in the elite women's team sprint event at the 2019 Asian Track Cycling Championships. In early 2019, she made a sudden retirement announcement and returned to school. While many were surprised, Vivian stood by her choice and declared no regret for her decision.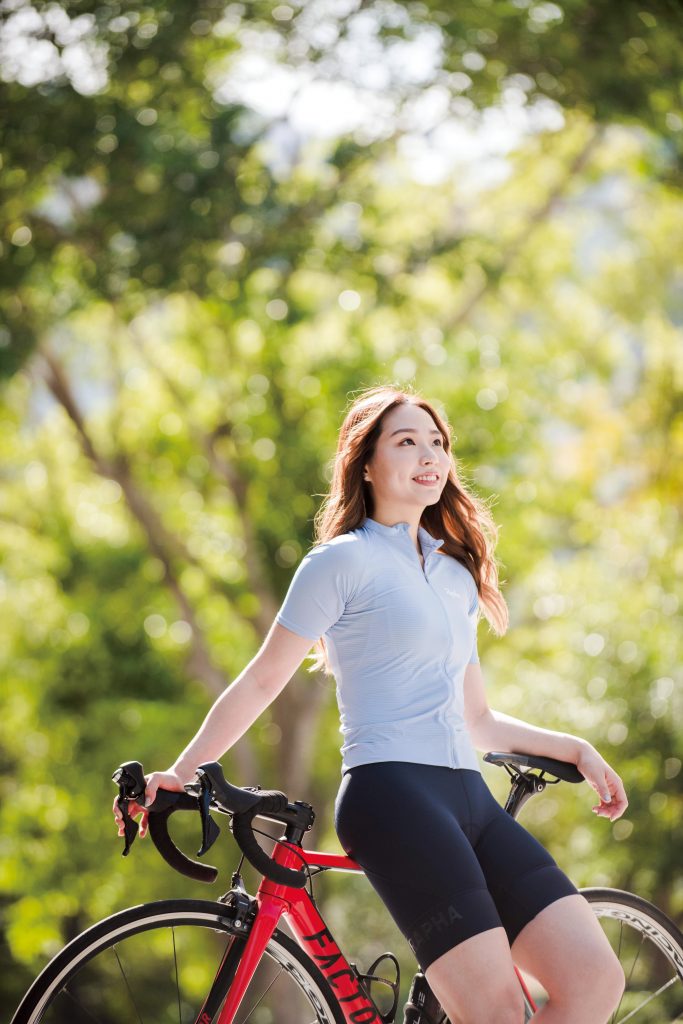 A busy bee since young
Vivian's parents are not into sports, yet they were keen in allowing Vivian and her siblings to try out various extra-curricular activities. Full of energy and curiosity, Vivian enjoys learning and found these classes fun, which in turn led her into cycling.

Taking numerous interest classes – the piano, track and field, roller skating, cycling… she never quit easily as her mother had taught her to persevere. "We must stick to the classes that we chose for at least half a year. One of the virtues my mum taught me was perseverance: we could not give up easily and must achieve certain goals for each activity we chose to participate in."

Vivian understood that life is fair from an early age: we all have 24 hours a day; to succeed, one must put in time and effort. Choosing cycling meant that she had to sacrifice her leisure time to focus on training. When Vivian was in Form Four, she had to rush to cycling training with her younger sister right after school, return home to clean up, have dinner at eight, and start doing her homework and studying at nine. Although she was living a much tougher life than students of the same age, she took responsibility for her choice and accepted the highs and lows that came with it. She has also developed excellent time management skills out of the challenging schedule she was working around.
Speaking from experience, Vivian believes that children should try different activities. Only by freeing themselves from their self-imposed limits could they discover their true passions. She also encourages children to cultivate resilience, control their competitiveness and learn that practice makes perfect through playing sports.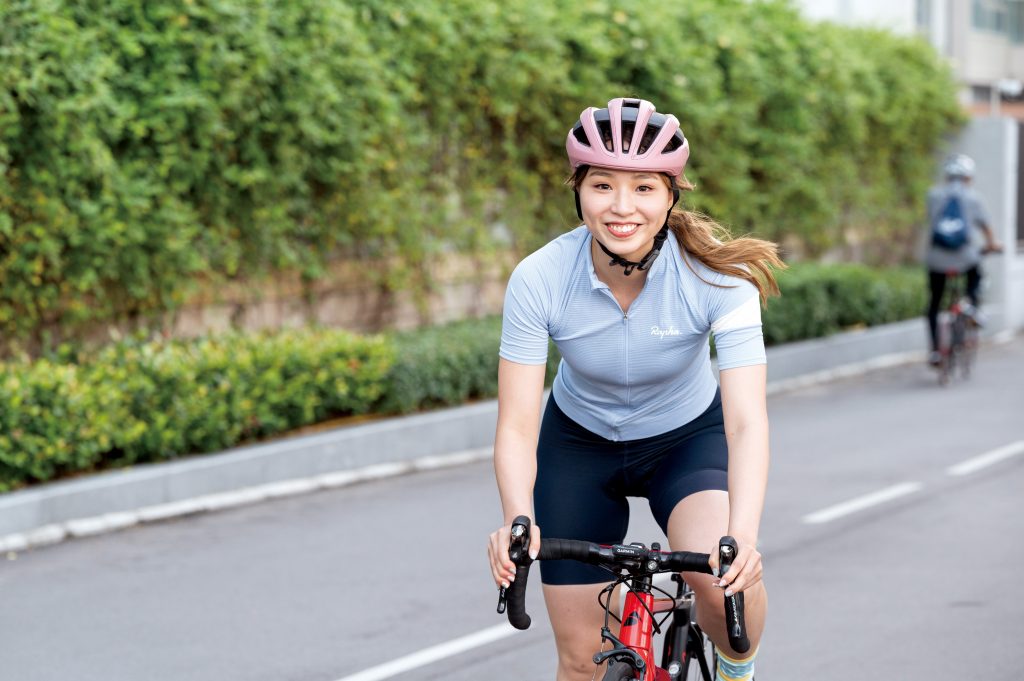 Character determines destiny
Contrary to popular belief, character beats talent in nurturing an athlete. Vivian believes that her headstrong personality and high self-expectations have helped her excel as an athlete. "I was a competitive child who was eager to prove myself, and I have the determination to work hard for my goal." Vivian's parents, who are supportive of her exploring her strengths, understand her self-demanding character and have thus put little emphasis on her grades. "While some parents may offer material incentives for their children to do well, my parents have never done so, making my pursuance for victories more genuine and pure."
Despite Vivian's great achievements in the Hong Kong Cycling Team, she values breaking her own records over winning competitions. "Doing well in a competition makes me happy. On the other hand, winning without doing my best means nothing to me. Going beyond Asia, where would my scores bring me in an international competition? To me, my record is much more important than the colour of my medals."
Early retirement for a clear purpose
Vivian only learnt to ride a bicycle during her summer holiday in Form Three. "My sister enjoyed riding the bike and learnt the sport earlier than I did. My father had to drive my sister all the way from our home on Hong Kong Island to the New Territories for training while I learnt roller skating with my elder brother." The opportunity for Vivian to join her sister in cycling came when her mother found it too much a hassle to drive them to different classes. From learning roller skating and cycling simultaneously, she eventually chose to focus on cycling. At a tryout for a cycling team, she showcased outstanding lower body strength on an exercise bike due to her previous roller skating training, which got her into the Hong Kong Cycling Team at the age of 15.
After spending three years in the team and representing Hong Kong in the Asian Championships and Asian Games, Vivian took a break to focus on her HKDSE exams. "I had never thought that I would become a full-time athlete. It is the norm in Hong Kong to prioritize academic performance over other achievements. Coming from a traditional school, I was also concerned with my grades." Vivian made a pact with her mother that she must go to university. Eventually, she was admitted to the Chinese University of Hong Kong (CUHK) majoring in business and hotel management.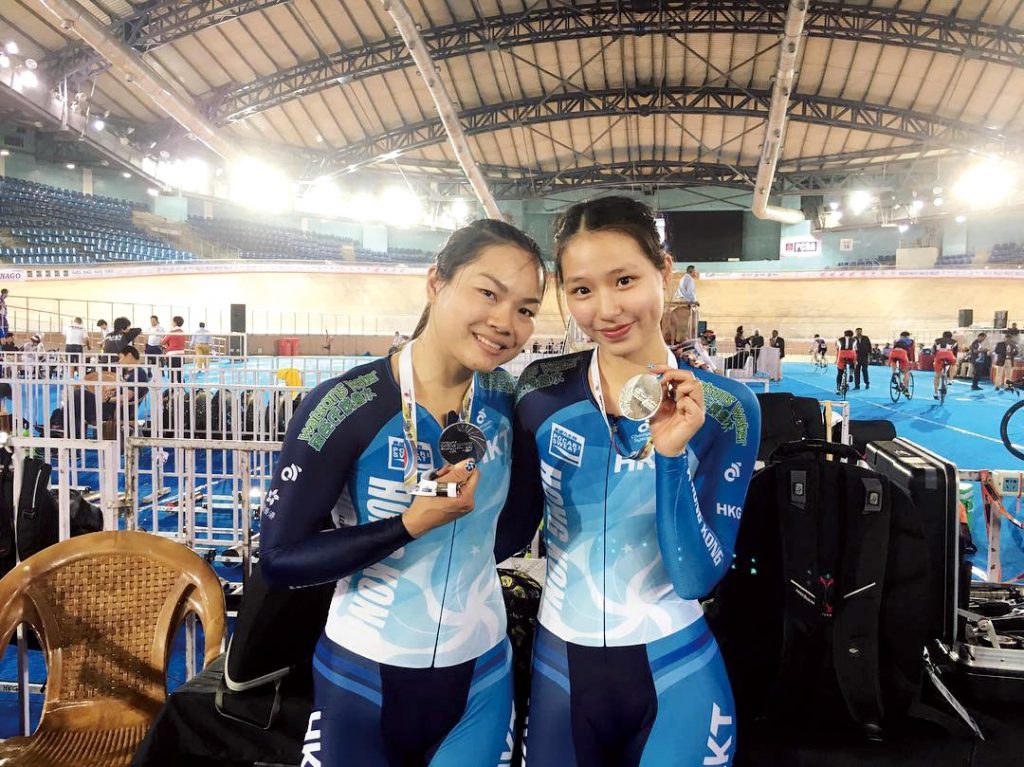 After a year in university, Coach Shen Jinkang invited Vivian to return to the Hong Kong Cycling Team. CUHK was willing to support her in pursuing her athletic journey by allowing her to defer her studies for up to four years. Though the scores achieved by the Hong Kong Cycling Team in the Asian Championships and Asian Games were not sufficient to earn them a ticket to the Olympics, which was Vivian's ultimate goal, she was happy that she had given her best in trying and decided to start a new chapter in pursuing other possibilities in life.
While some might be disappointed by her early retirement, she was 100% sure about what she was doing. "I have no regrets in the decisions I made. There are a lot for me to explore and accomplish, such as my Bachelor's degree and my career. Being an athlete is only a portion of my life. It was never meant to be a lifetime commitment. Being an athlete is crucial in my personal growth, my studies and my future career. It has shaped me and helped me mature."

Accelerating personal growth as an athlete
Born to a pampering family, Vivian points out that she has benefited from her athletic training in multiple ways, such as being independent and adaptive. "My siblings and I have been well taken care of by our family. After joining the Hong Kong Cycling Team, I had to undergo rigorous training and manage a lot things all by myself. I had to stay in the dormitory, attend training in mainland China and participate in overseas competitions, and was away from home for more than two years. I seldom shared the details of my life with my family and was used to handling everything by myself. Most of the time, athletes do not know when or where the next competition will be. We cannot make detailed planning for the future, so we must be adaptable and well-prepared at all times. My experiences as an athlete accelerated my personal growth."
Every sports team is like a miniature society: besides intensive physical and mental training, athletes must learn interpersonal skills while fighting for a place in competitions and defending their rights. Vivian was in a slump when she was not qualified to participate in the Asian Championships before the Asian Games. She suffered from enormous stress and buried herself in tears. She even questioned whether she had the talent to be a cyclist. Luckily, the athletic training also taught her how to deal with failure and adversity. She told herself not to give up, equipped herself with the right attitude, and modified her training in different ways. She gradually got back on track and overcame her obstacles. "These experiences have now become the driving force for me to give my best in every task I face, be it studying or cycling, for I am doing it for myself, not for others."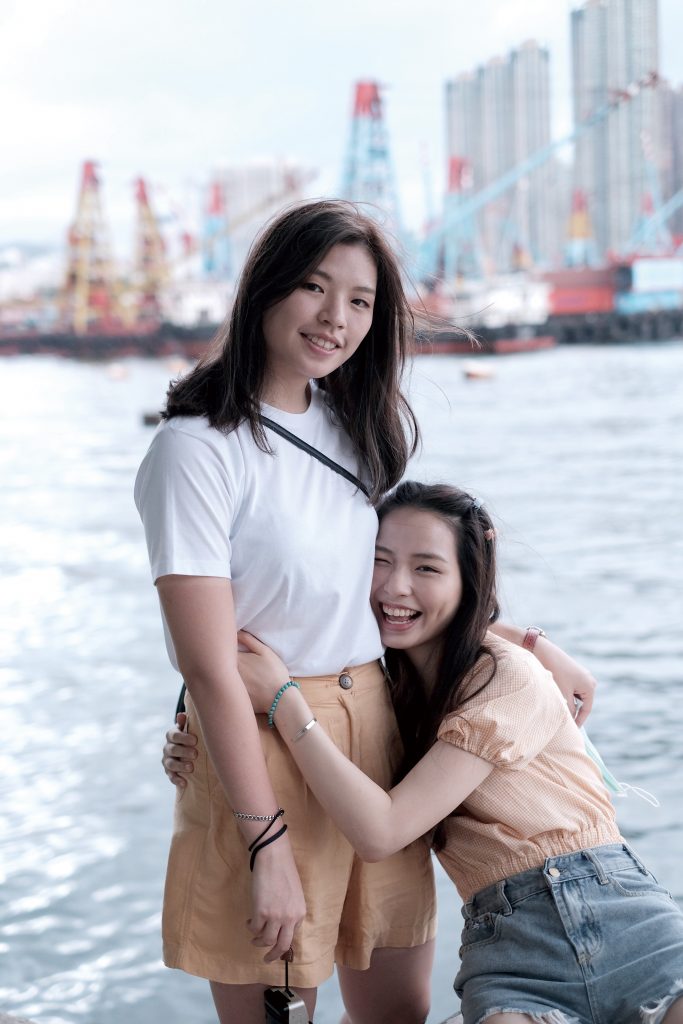 Thankful and optimistic
While people may focus on the glory of success rather than the effort made, Vivian is convinced that success does not come from luck and is forever grateful for the support and assistance she has received on her journey. When she joined the Hong Kong Cycling Team in Form Four, she struggled to catch up in school. Her teachers showed their support by offering her free tutorial lessons. She is also grateful for the resources provided by the Hong Kong Cycling Team and all the lessons she learnt which made her who she is today. "All you have to do is ask and show people your effort and determination, and many will be more than happy to help." She is particularly grateful with her sister Jenny Ma, who is two years younger. "We studied at the same schools all the way from kindergarten to university. She is my best friend and we support each other. As an athlete, there are things that I would not share with my family members and friends, yet I can tell Jenny everything as she herself is also a professional cyclist. I am very grateful to have a sister who understands me. Her support and company are very important to me."
A message to the youth
Being a mature 24-year-old, Vivian has a clear set of goals and directions. Bearing the life motto of "try your best with no regrets", she remarks, "Leaving no room for regrets, always set a clear goal and work hard to achieve it. The goal does not have to be long-term but it can point you towards the right direction and purpose. Always give your best, and do not question yourself about the decisions you made."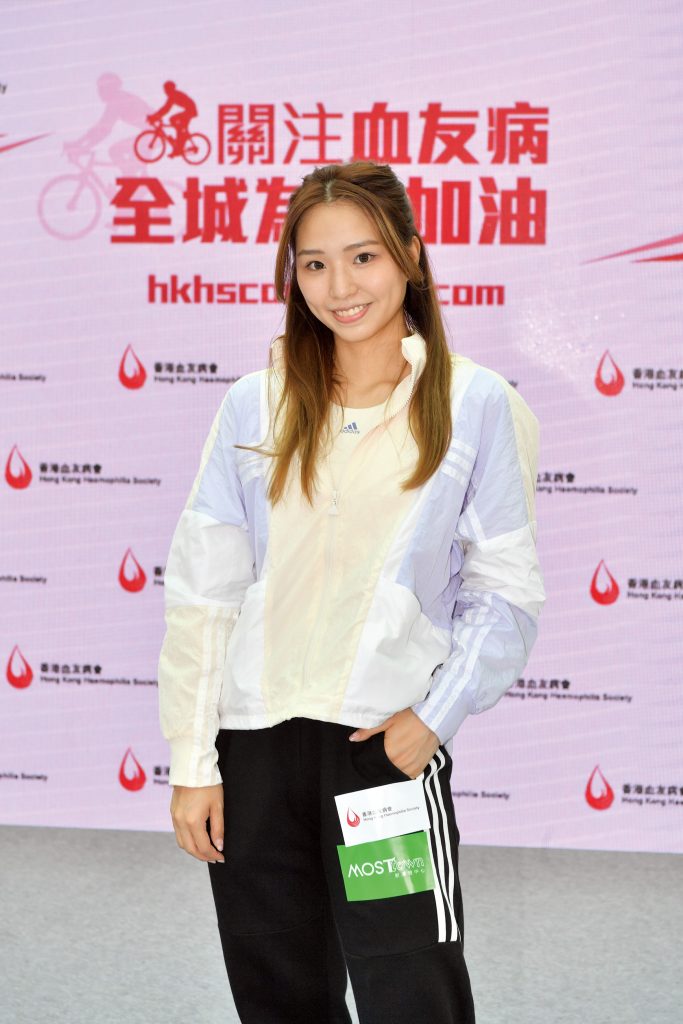 Recently, Vivian was invited by the Hong Kong Haemophilia Society to call upon public support for the "We Care.Fight Haemophilia" campaign. By registering the time and mileage achieved by cycling on hkhscampaign.com, the public can show their support for patients suffering from haemophilia. Vivian finds it particularly meaningful to support this charitable cycling event and says, "Many of my followers like cycling, and I wish that they could respond to my appeal and support this charitable cause." Although she has left the field as a professional athlete, she will never cease to uphold the spirit, give back to society and promote sports in Hong Kong.